Ad blocker interference detected!
Wikia is a free-to-use site that makes money from advertising. We have a modified experience for viewers using ad blockers

Wikia is not accessible if you've made further modifications. Remove the custom ad blocker rule(s) and the page will load as expected.
Welcome to Gochiusa Wiki!
Welcome to Gochiusa Wiki!
This wiki is dedicated to an Animanga series titled "Gochūmon ha Usagi desuka?" or "Is the order a rabbit?".
Helps and contributions are very welcomed!
What is "Gochūmon ha Usagi desuka?"?
Is the Order a Rabbit? (ご注文はうさぎですか?, Gochūmon ha Usagi desuka??) is a Japanese yonkoma written and illustrated by Koi, serialized on Hobunsha's Manga Time Kirara MAX. An anime adaptation by WHITE FOX began airing on April 2014.
Animation Staffs:
Director: Hiroyuki Hashimoto
Series Composition: Kazuyuki Hudeyasu
Character Design: Yosuke Okuda
Sound Director: Jin Aketagawa
Music Production: NBCUniversal Entertainment
Animation Production: WHITE FOX
Featured Video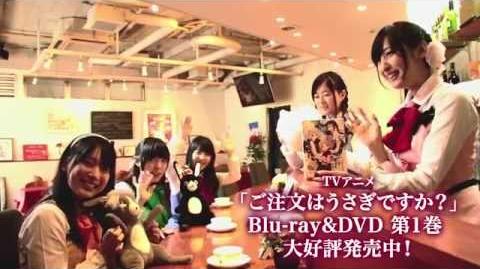 Featured Image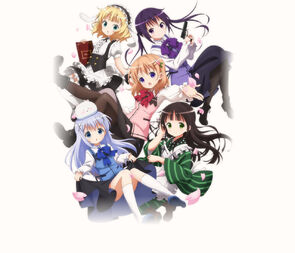 Featured Poll
Who is your Favorite Rabbit?
Recent Blogs
Create blog post
What characters do you like/fav? No disrespecting others' opinions though!

Read more >

Well, a few minutes ago I was eating something left from dinner when I happened to spot a little tiny piece of seasoning/mushroom residue.

I know, nothing special. But LOOK at what it looks like:
















A really tiny itty-bitty little bunny/rabbit~

SO anyway …

Read more >
See more >